In the News | Dr Sushmita Pati writes on the ongoing sit-in at ITI for Deccan Herald
January 19, 2022
Not bothered by ITI workers' plight? One day soon, it could be yours, too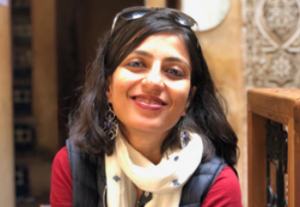 With the ongoing ITI sit-in having completed nearly 50 days, Dr Sushmita Pati Assistant Professor, Social Science, NLSIU, wrote on the issue, drawing attention to the ongoing struggles for social justice in the city.
Considering several workers' struggles tend to get lost in the glamour of the IT city, Sushmita throws light on some of the demonstrations in the recent past, and how it is crucial to think of them all as part of the same continuum of exploitative working conditions.
"It probably may be a good time to rethink the relationship between social movements and public action. In many ways, sit-ins, dharnas, chakka jams are all public forms of protests that demand our attention. But if we are to think of the crisis in democracy today, we cannot de-link it from the ways in which neoliberal politics has in some ways successfully convinced us that 'legitimate' political collectives can only be of a particular, de-politicised kind," she writes.
The Op-Ed was published in Deccan Herald on January 19, 2022.
Read the full article here