Meet Our New PhD Scholars
August 23, 2021
We are happy to welcome our new PhD Scholars in the Academic Year 2021-22! A total of 108 candidates registered for the Doctoral degree programme of which 100 candidates appeared for the entrance test this year. Of the 38 shortlisted candidates for oral presentations, nine scholars were admitted to the programme this year.
We spoke to a few of our new students from the incoming batch who shared their interests and views on their areas of research. We wish all the very best to our new students for their academic journeys ahead.
Vasundhara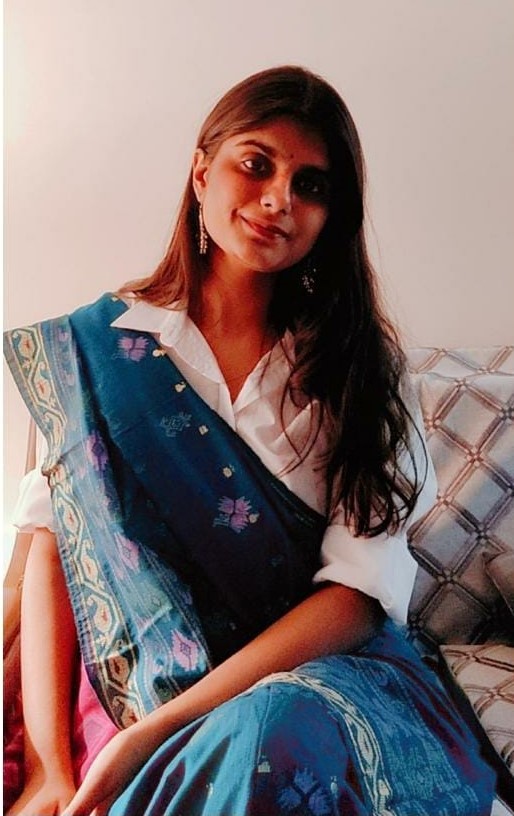 Vasundhara realised that public policy was her calling at a very young age. Right from her schooling years, she knew she wanted to be involved in work that revolved around policies and wanted to create a deep lasting impact with sustainable measures. She graduated with a Bachelor's degree in Political Science from Delhi University and a Masters degree in Regulatory Governance from the Tata Institute of Social Sciences (TISS). She also has worked as a Junior Fellow at the Observer Research Foundation, New Delhi. "The idea of my work making impactful societal change set me on this course of research, and hopefully it will help me realise my goals of bringing reform, one step at a time," she said.
Why PhD?
My education in the field of Political Science and Regulatory Governance helped me fully ascertain that Public Policy is exactly what I wanted to work on. It also became clear that I needed practical skills that were more centric to a certain cause instead of subjective theorising.
I want to work on developing my own practical skill set which would help in creating a more impactful social change. Often, we have an overview of things but don't really create customised ground-based solutions. I want to go beyond simplistic bureaucratic measures. This is the idea I have and I thought a PhD would be the next best step for my goals. My love for academics, research and policy all binded itself together and that resulted in me pursuing a PhD at NLSIU.
Area of Research in PhD: As a PhD scholar, I will be working on converging the sectors of regulatory governance and public policy through legal transplants in the field of electricity regulations in India. I find that it is a very niche topic that still remains to be explored thoroughly, and I am extremely honored to be able to conduct this research at NLSIU.
Starting from just exploring the readings of Rousseau, Foucault, Russell, Mill and Kant, my area of interest has now expanded to the sectors of energy conservation, utilities, and policy governance. And these interests have been well reflected in the work that I have done in the past couple of years, first as a politico-data analyst working on local governance and elections, and then as a researcher in the area of primary healthcare across South Asia.
Plans after PhD: It would have to be a mixture of research and teaching. I would definitely love to be involved in research as a lifelong goal and also explore research options at NLS in the future. I would also be invested in partnering up with other agencies or government projects where I could help better the society in some way. I would like to impart new measures of policy creation as well as methodology that I might discover on my journey here at NLS.
Dealing with the pandemic: When the pandemic hit, I had just quit my job and was preparing for civil services. I was living by myself and felt trapped in a flat all alone. Honestly, it was a very dark time. More than anything else, it was a personal struggle to keep oneself motivated and stay hopeful. It also gets repetitive after a point: to motivate yourself to wake up, have your meals, go back to study, with no other human interaction. The entire process felt redundant. It took a lot of my willpower to overcome that.
During the initial time of the lockdown, I almost felt like giving up, packing up my bags and going back to my hometown Haryana. I later realised that this is not an individualistic experience and everyone was going through it together. So I connected with some of my friends via zoom sessions to discuss our thoughts about the pandemic and our work. That reminded me of how much I missed being part of academic discussions and thought it would be a good time to explore my PhD.
On online interactions: I do miss the actual classroom experience because I think discussions flow freely in a classroom when we are together and can bounce ideas off each other. Online interactions can limit that experience to a certain extent. However, I did attend one of the weekly meetings of the Institute of Public Policy which revolves around research processes. I found it very interesting and engaging.
Radhika Chitkara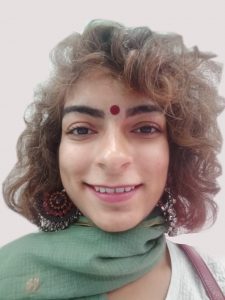 Radhika, NLS 'LLB 2013, is currently serving as Assistant Professor of Legal Practice at the Jindal Global Law School, where she teaches Constitutional Law and Legal Methods. She obtained an LL.M with a Concentration in International Human Rights Law from the Harvard Law School in 2017. An avid reader, and writer, she recently returned to creative pursuits and started professional training in hip-hop during the pandemic.
Why PhD? 
A Ph.D is a mandatory qualification for an academic career, and was therefore necessary for me as a law teacher. More than that, a Ph.D gives me the opportunity to continue my work on issues of civil liberties in a systematic and rigorous manner, so I can contribute to collective public efforts for actualizing democratic and constitutional ideals.
On being back at NLSIU: After pursuing my LLM abroad, I did not wish to disrupt my professional and personal relationships again by going abroad for Ph.D for an extended period of time. I am committed to a practise of action-oriented critical legal research, and to contribute institutionally to legal education at a time when public access to education is being systematically dismantled.
NLSIU is my alma mater, and the corridors where I got my first orientation on law as a Janus-faced monster carrying both possibilities of oppression and emancipation. With the revamped Ph.D programme, I did not need to think twice about returning to NLS, to my teachers such as Prof. Sarasu Thomas and Prof. Mrinal Satish among several others. Prof. Satish is also one of the foremost authorities on criminal law in the country today, and the option of undertaking my doctoral research under his supervision was obvious to me.
Area of Research in PhD: My research is proposed as an empirical study of prosecutions under Unlawful Activities(Prevention) Act 1967 (UAPA) for their compliance with the right to fair trial. Specifically, I will focus on the operation of special procedures under the law, their impact on the right of the accused to defend themselves, and the efficacy of democratic and judicial oversight.
This continues my work as a civil liberties researcher and activist over the past 6-7 years, where I have been meticulously monitoring and documenting the targeted use of draconian laws such as the UAPA and others on minorities and dissenters, and the consequent deprivation of liberty, speech and due process rights.
In my experience, while most legal and political scholars are familiar with constitutional critiques of such "exceptional" laws, no systematic study yet exists on the scale and nature of fair trial violations in practice, or the burgeoning jurisprudence relating to procedural law. Particularly over the past few years, constitutional courts have been called upon to voluminously interpret these special procedures while balancing the competing values of national security and personal liberty, owing to diligent efforts of legal and other practitioners across the country. Combined with the proliferation of special procedures in our legal system through a multitude of laws, I believe the time is ripe for an empirical analysis of their operation with an eye to the future.
Dealing with the pandemic: As a researcher, whose laboratory is the courtroom and public spaces of collective action, the pandemic has certainly put a spanner in the works. As part of my research, I also wish to travel to three different states for data collection. At the individual level, having been fully vaccinated obviates some of these challenges. Institutionally, I await the reopening of courts for physical hearings- a trend which is now setting in motion again. I expect to map out a more informed plan of action in consultation with my supervisor over the coming two months.