National Law School Debate | XIX Edition
May 14, 2022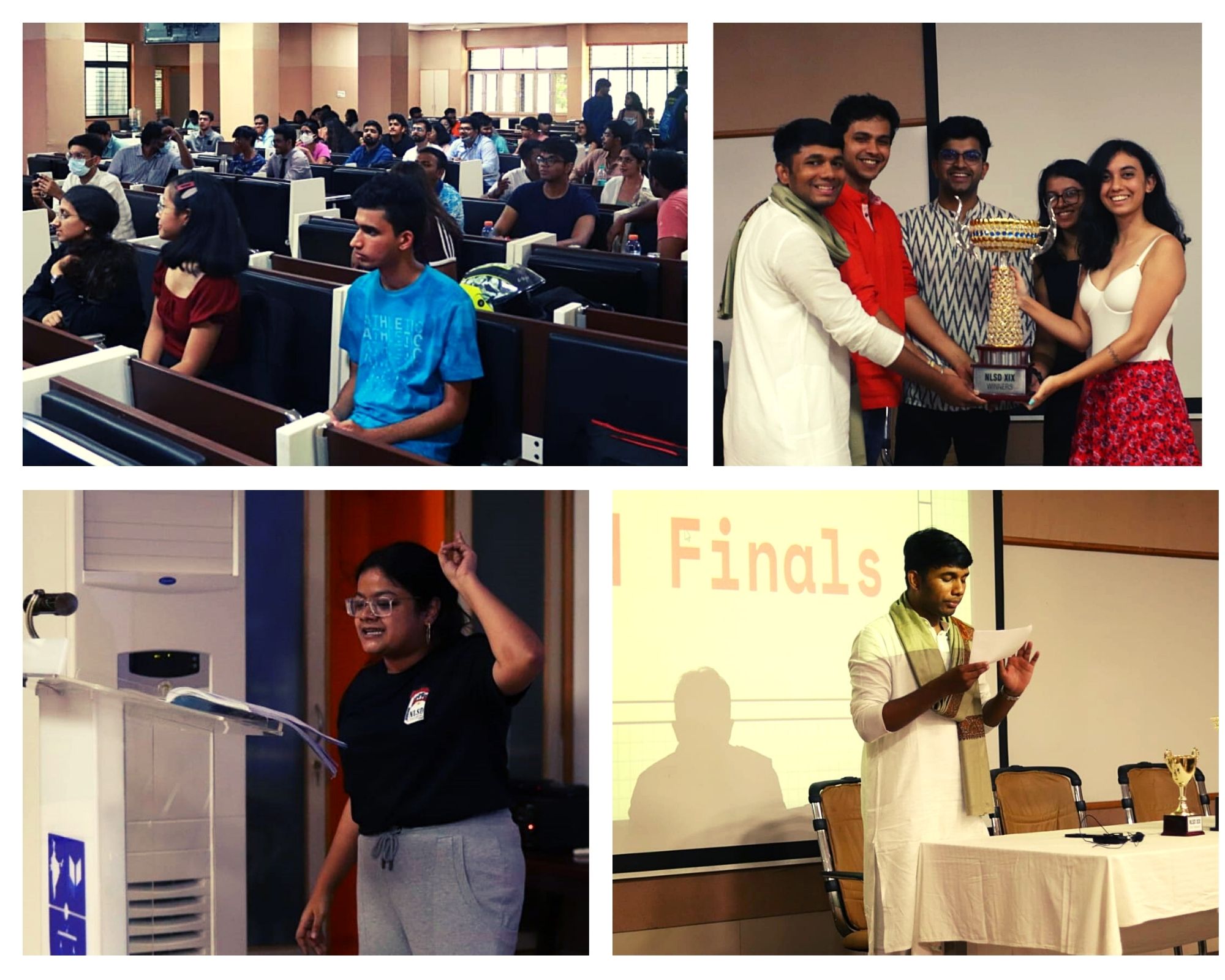 The Literary and Debating Society, a student run committee of NLSIU, conducted the 19th edition of their flagship event, the National Law School Debate on campus in the first week of May. The NLSD was held physically on campus after a long gap of three years. For nearly two decades, NLSD Champion has been one of the nation's most coveted '3 vs 3' titles.
Touted to be India's largest institutional debate, the National Law School Debate was started with the aim of facilitating discourse on relevant topics amongst college students across the country. The debate follows an Asian Parliamentary format, with two teams of three people each competing with each other. While the debate took place online last year due to COVID-19 restrictions, this year's tournament was conducted physically on campus.
The 19th Edition of the National Law School Debate saw participation from over 20 teams and 40 judges, with participants from other countries. The motions that teams debated on related to themes like environmental policy, feminism, technology, and Indian politics.
Teams that registered for the event included IIT Bombay, IIT Delhi, NLU Delhi, RV College of Engineering, Symbiosis Law School (Pune & Hyderabad), Christ University, etc. Following the final rounds of debate, the RV College of Engineering, Bengaluru emerged as the champion of the tournament.