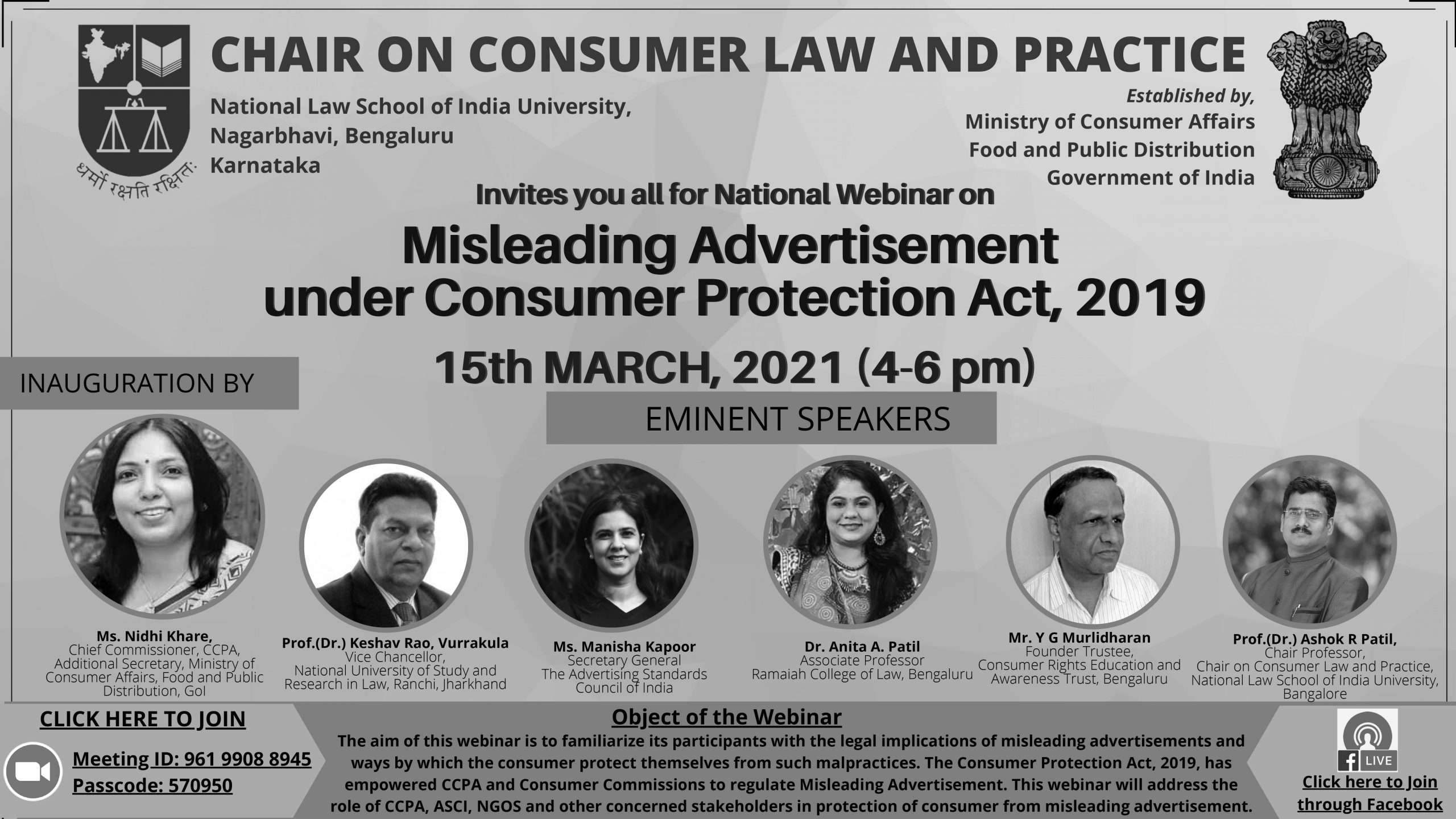 One Day National Webinar | National Webinar on Misleading Advertisement
The aim of this webinar is to familiarize its participants with the legal implications of misleading advertisements and
ways by which the consumer protect themselves from such malpractices. The Consumer Protection Act, 2019, has
empowered CCPA and Consumer Commissions to regulate Misleading Advertisement. This webinar will address the
role of CCPA, ASCI, NGOS and other concerned stakeholders in protection of consumer from misleading advertisement.
Time : 4pm – 6pm 
Zoom Meeting ID : 961 9908 8945  Passcode: 570950
Speakers 
Ms. Nidhi Khare,
Chief Commissioner, CCPA,
Additional Secretary, Ministry of
Consumer Affairs, Food and Public
Distribution, GoI
Prof.(Dr.) Ashok R Patil,
Chair Professor,
Chair on Consumer Law and Practice,
National Law School of India University,
Bangalore
Prof.(Dr.) Keshav Rao, Vurrakula
Vice Chancellor,
National University of Study and
Research in Law, Ranchi, Jharkhand
Mr. Y G Murlidharan
Founder Trustee,
Consumer Rights Education and
Awareness Trust, Bengaluru
Dr. Anita A. Patil
Associate Professor
Ramaiah College of Law, Bengaluru