NLSIU Announces Dr N. R. Madhava Menon Scholars for 2021-24
November 16, 2021
NLSIU is happy to announce the recipients of the Dr N.R. Madhava Menon Scholarship for  2021-24 – Mr Kunal Ambasta and Ms Radhika Chitkara.
About The Scholarship
The scholarship honours the University's Director-Founder Dr N. R. Madhava Menon. The programme is committed to identifying and supporting PhD Research Scholars at NLSIU, to carry forward his legacy and make an exceptional contribution to legal knowledge and legal education in India.
The scholarship programme, which was introduced last year, recognises scholars of the highest calibre, and supports them for their entire three-year research period at NLSIU. The inaugural recipients from last year are supported by GE. Read more about the 2020-23 scholars here.
The Class of 1995 is partially supporting the 2021-24 Dr Menon Scholars. On the significance of the scholarship, an alum from the group said, "Legal Scholarship plays an immensely valuable role in shaping the rule of law. We are glad that NLSIU is making an effort to revitalise the doctoral programme by making it more inclusive and consequently more meritocratic. We feel privileged to be able to contribute towards the Dr Menon Scholarship and wish the candidates the very best."
This year's interview panel comprised NLSIU Vice Chancellor Sudhir Krishnaswamy, Prof. Dr. T. S. Somashekhar and Padmashree Gehl Sampath. Padmashree is currently a Senior Advisor of the Global Access in Action programme at the Berkman Klein Center, Harvard University, and Visiting Professor at the South African Research Chair in Industrial Development (SARChI ID), University of Johannesburg. She is also the Chairperson of the Technical Advisory Group of the COVID-19 Technology Access Pool (CTAP) of the World Health Organization, and a Senior Advisor to the African Development Bank on Industrialisation Perspectives.
Meet Our Scholars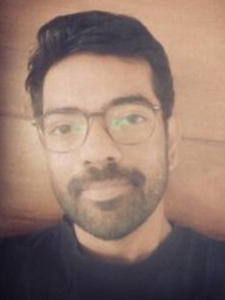 Kunal Ambasta
Kunal Ambasta, NLS 'LLB 2012, is pursuing his doctoral research on the design and application of special criminal legislation in the justice system. "I also propose to examine the political economy of these laws, and their effects on a principles based view of the criminal law. Given the continuing proliferation of special mechanisms within our legal framework, I hope that this work deepens our understanding of the interplay between criminal law and constitutional rights in India," he said.
Kunal obtained an LL.M. from the University of California, Berkeley. He is currently Assistant Professor of Law at NLSIU. On receiving the scholarship, he said, "It is an honour to receive the Dr N.R. Madhava Menon scholarship as it was his vision and work that made a pioneering contribution to legal education in India."
Radhika Chitkara
Radhika Chitkara, NLS 'LLB 2013, is conducting her research as an empirical study of prosecutions under Unlawful Activities (Prevention) Act 1967 (UAPA) for their compliance with the right to fair trial. "Specifically, I will focus on the operation of special procedures under the law, their impact on the right of the accused to defend themselves, and the efficacy of democratic and judicial oversight," she said.
Radhika obtained an LL.M. with a Concentration in International Human Rights Law from the Harvard Law School in 2017. She is currently serving as Assistant Professor of Legal Practice at the Jindal Global Law School, where she teaches Constitutional Law and Legal Methods. On receiving the scholarship, she said, "I am grateful to receive the scholarship. Not only does it support my research, but also makes me feel privileged for the opportunity to carry forward Dr. Menon's legacy on social justice-oriented research and pedagogy."