NLSIU announces Menon Scholars for 2020-23
December 29, 2020
NLSIU is delighted to introduce the inaugural recipients of the Dr N R Madhava Menon Scholarship for 2020-2023.
The University introduced its first PhD scholarship this year in honour of the University's Founder-Director Dr N R Madhava Menon. The three-year programme will sponsor three meritorious students admitted to NLSIU's PhD Programme. GE India has partnered with the University for an overall sponsorship value of around ₹75 lakh which will fund the Scholars.
The Scholarship is an attempt to deepen the University's engagement with research initiatives and raise the research output quality to its highest standards. Our first cohort of Menon Scholars are committed to the highest quality of intellectual work that is deeply rooted in Indian intellectual concerns and everyday experience. We are confident that these first steps will create an enduring foundation for the Menon Scholarship in the years to come. Read more on the announcement of the scholarship here.
The interview panel comprised of Dr. Kamala Sankaran, Vice Chancellor of Tamil Nadu National Law University, and Dr Sudhir Krishnaswamy, Vice Chancellor of NLSIU and Dr T Ramakrishna, Chairperson, Post-Graduate and Doctoral Council, NLSIU.
Meet Our Scholars
Mr. Raag Yadava
Raag Yadava, NLS 'LLB 2013, did his post-graduate work in legal philosophy at the University of Oxford as a Rhodes Scholar. He has acted as counsel for the Government of India in its international trade disputes and advised on environmental and higher education reform. He now teaches at NLSIU and his doctoral thesis explores the political psychology of Sri Aurobindo.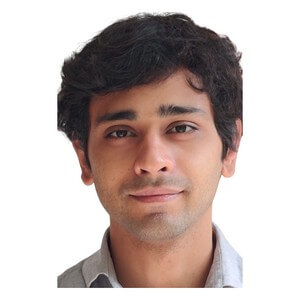 "I was very happy to hear the news – it is a privilege and an honour to receive a scholarship in the name of Dr. Menon, whose pioneering work has laid the foundation for generations of lawyers. My doctoral work studies the metaphysical and psychological roots of liberalism. My work is inspired by Sri Aurobindo, who presents an evolutionary account of the development of human societies that marries the rich insights of the Indian spiritual traditions with political theory. Given the deep challenges to liberalism we witness today, I hope that this work can ground an informed and constructive debate moving forward."
Ms. Varsha Aithala
Varsha Aithala is a graduate of the BA LLB (Hons) Programme at NALSAR University of Law and earned a Master's degree in Corporate Law at the University of Cambridge. Her recent work is in the field of criminology and legal system reform. Her doctoral thesis will examine the role of private capital in Indian legal system reform.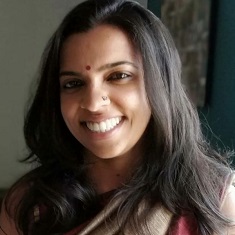 "I am delighted to be selected for the prestigious Dr. N R Madhava Menon fellowship to pursue the PhD programme at the National Law School of India University. The fellowship recognises the vision of Dr. Menon of striving for excellence in education with an emphasis on the values of integrity and empathy. I am extremely grateful for this opportunity and hope that my work on Indian legal system reform can contribute to advancing research in this critical area."
Mr. Arvind Narrain
Arvind Narrain, NLS 'LLB 1998, is a prominent human rights advocate and founding member of the Alternative Law Forum in Bangalore, a collective of lawyers who work on critical practice of law. After graduating from NLSIU, he earned a Master's Degree in Law at the University of Warwick. He has worked on human rights issues including mass crimes, communal conflict, LGBT rights, and human rights history. He has been a part of many fact-finding reports on sexual minorities in India and was also part of the litigation team, which argued the constitutionality of Section 377 before the High Court and the Supreme Court. He has published prolifically and his doctoral thesis will engage with the legal and political thought of Dr B R Ambedkar.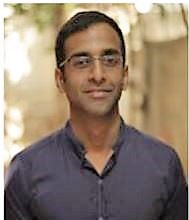 "It is an honour to be selected for the Prof. Menon fellowship as I was a student of Dr Menon and learnt from his rigorous approach to law and social science scholarship. I am pleased to have the opportunity to spend a bit of time thinking and writing about the contribution of one of our seminal thinkers – Dr. Ambedkar – to a philosophy of law. The concepts we associate with Dr Ambedkar, be it fraternity, constitutional morality or democracy as 'associated living,' are deeply relevant to India's constitutional future. In my PhD, I plan to explore what I would call an 'Ambedkarite jurisprudence', based on a deeper study of these concepts."
Benefits of the Scholarship
The Menon Scholars will get fully funded opportunities including annual tuition fees, monthly stipend, a laptop and travel costs for attending a conference. The intention is for the Dr. Menon Scholarship to become an aspirational scholarship for meritorious students who want to engage in higher education and legal research in India, where such prestigious scholarships are relatively lacking.