Aim
Traditional dispute resolution has failed time and again. One of the many solutions to repair this broken system has been the introduction of Alternative Dispute Resolution. The commitment to further Alternative Dispute Resolution on the NLSIU Campus gave birth to the Alternative Dispute Resolution Board. This student committee is responsible for administering all ADR related activities on campus.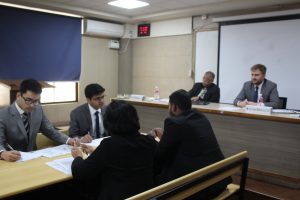 Our aim is to train young law students in the practice of various ADR mechanisms, such as negotiation, mediation and client counselling, in the hope that these students alter the way we look at and resolve disputes. We aim to provide a platform for ADR enthusiasts from across the world to interact with the NLS student body to facilitate knowledge and growth in this emerging field. We also believe in providing safe spaces for learning and do our part in facilitating the same on the NLSIU campus.
Our Work
Our vision to promote ADR is best realised in organizing and hosting student teams from all across the world at our flagship event – the National Law School's Negotiation, Mediation and Client Counselling Competition (NLS NMC). Started in 2015, this competition has brought together lawyers and ADR experts from India and abroad. The ADR Board is also tasked with the responsibility of constituting the University Mediation, Negotiation and Client Counselling teams for national and international competitions hosted every year.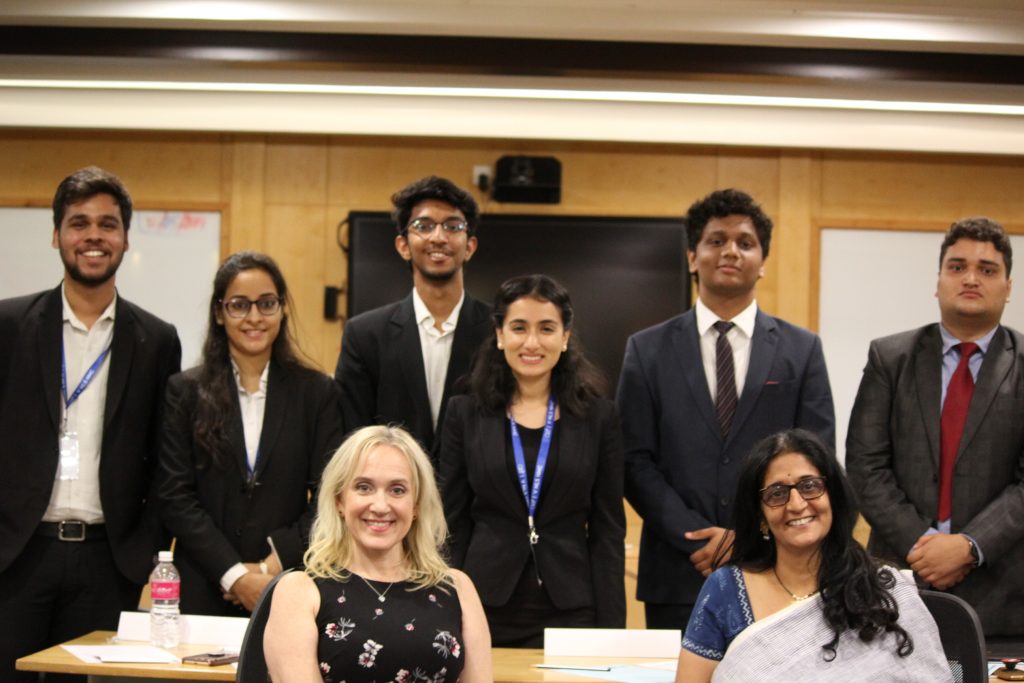 NLSIU won the IBA-VIAC CDRC Vienna Competition in 2017 and 2018, the Youth International Mediation Competition, Hong Kong in 2018 and ELSA Maynooth Negotiation Competition in 2016, along with award-winning finishes at multiple other prestigious tournaments.
The ADR Board also aims to help familiarise and develop interest and knowledge in the arena of ADR methods by organising talks and conducting workshops with some of the most esteemed advocates and organisations in the field.
Membership
We value having like-minded and enthusiastic individuals on board! Like most other committees, new students can join the ADR Board at the starting of the academic year as Junior Co-opts or Senior Co-opts depending on their year of study. These co-opts are selected based on an application and interview process conducted by the Committee. Students can also apply for membership to the committee which will be determined by a variety of factors such as involvement in events relating to ADR, participation in competitions and a keen interest in the field.
Selected Co-opts are only allowed to do either the Negotiation selection rounds or the Client Counselling selection rounds due to organizational constraints. The Committee is headed by the Convener and Joint Convener, who work extremely closely with the members and co-opts for the organization of events. We value each idea and opinion equally and we look forward to working with various groups of people in our events.
Contact Us
Email:
Website: https://www.nlsnmc.in/
Linkedin
Facebook
Instagram