Aim
Legal Services Clinic is a student-run committee which offers legal and paralegal services. It has a twin mandate of spreading legal awareness and providing free legal assistance to the socially and the economically backward sections of the society who have difficulty accessing the judicial system. Additionally, it also provides a centre for practical and professional training for students of law.
Our Work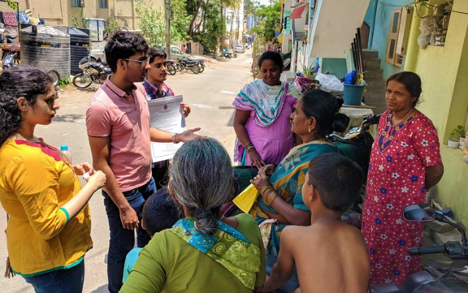 The first committee was formed in 1997 and a centre was inaugurated within the law school campus in 2005. To spread legal awareness, we regularly perform legal literacy programmes, distribute newsletters, pamphlets, etc., and undertake other projects to disseminate important pointers on the law among the public in multiple languages. As for providing aid, we help clients with a variety of problems in different legal areas including Family Law, Property Law, Criminal Law, Consumer Law, etc.
We are continuing our work with many organisations and State entities committed to a social cause in the legal field, such as conducting prison surveys under the guidance of district judges.
Plans for AY 2020-21
Despite the ongoing pandemic, the committee is working online to ensure that it fulfils its mandate. Among the worst hit by the pandemic were labourers who suddenly lost their means of sustenance and were forced to live away from their families. To alleviate their situation, we collaborated with LabourNet to develop a database of labour migrants which can later be used to contact them regarding employment opportunities and ways in which they could re-migrate. We also collaborated with the Bangalore International Mediation Arbitration and Conciliation Centre (BIMACC) to spread legal awareness about Alternative Dispute Resolution (ADR). Additionally, we also worked to revamp our panel of pro-bono lawyers to ensure clients get access to legal aid in a timely and efficient manner.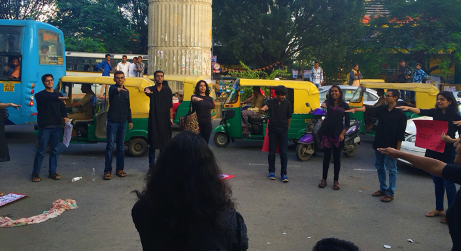 In addition to our mandate, we are also working towards making policy recommendations on important matters affecting a significant proportion of people such as criminal reforms, reviewing statutory compliance (in the form of Public Interest Litigation) and statutory review to propose changes. This included filing of RTIs to ensure compliance with, inter alia, the DK Basu judgement (minimum standards for prison conditions) and the Prevention of Sexual Harassment Act. We are also researching on various laws which are in derogation with either their parent legislation, or the constitution, and challenging these in court.
Membership
The Committee is constituted afresh every year with new members, senior co-opts and first year co-opts. Members and senior co-opts can apply mentioning relevant work inside and outside the LSC centre at NLS during the previous academic year, whereas first year co-opts are chosen on the basis of both an application and an interview. For all roles, Kannada reading, speaking, and writing points are awarded since a significant portion of our work conducted at the grass-root level requires proficiency in Kannada.
Committee heads and members for 2020-21:
Adoorya Harish (Convenor)
Darsan Guruvayurappan (Joint-convenor)
Aditi Vishwas Sheth
Anushya Ramakrishnan
Gurfateh Singh Khosa
Jwalika Balaji
Karthik Rai
Lakshmi T. Nambiar
Manthan Dayananda
Rhea Prasad
Contact Us
The Clinic is open on all weekdays between 4 p.m and 6 p.m for members of the general public to visit. For those who cannot visit us in person, we answer to queries relating to law via email.
Email: ,
Website: http://www.legalservicesclinic.org/
Facebook
Twitter